Saskatchewan Artist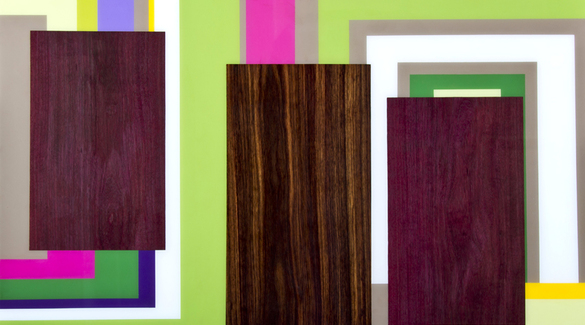 Halley in Three Dimensions - 2012 - by Kyle Herranen
Kyle Herranen
Kyle Herranen was born in 1977 in Espanola, Ontario. He studied classical animation at Sheradin College in Oakville, Ontario (1997) before attending York University in Toronto, where he received his Bachelor of Fine Arts in 2004. Herranen went on to pursue graduate studies in Saskatchewan, completing his Master of Fine Arts in Sculpture at the University of Regina in 2008.
Herranen incorporates a variety of materials into his sculptural and installation works, including fabric, acrylic paint, and numerous types of wood. Herranen's work expresses his interest in exploring dichotomies: rural/urban, masculine/feminine, and art/craft. Of his 2012 solo exhibition "Hierarchy," Regina's Dunlop Art Gallery writes: "The elegantly crafted works...are deceptively irreverent, with a beauty that belies their conceptual trickiness...With subtle humour, Herranen subverts the tenets of modernist painting, embracing hybridity as a strategy and creating works that derive their tension through uneasy pairings."
Herranen has exhibited in solo and group shows in Ontario and Saskatchewan. In 2011 and 2012, his work was part of the "Mind the Gap!" travelling group exhibition of Saskatchewan artists, organized by the Dunlop Art Gallery in collaboration with the Ottawa Art Gallery. Herranen's work is part of private collections as well as the collections of the City of Regina, University of Regina, and Dunlop Art Gallery (Regina).
Kyle Herranen lives and works in Regina, Saskatchewan.
Kyle Herranen
Born:

1977.

Resides:

Regina, SK

Mediums:

Acrylic, Installations, Sculpture, Textiles, Wood Carving

Website: www.kyleherranen.com
Connect With Us