Saskatchewan Artist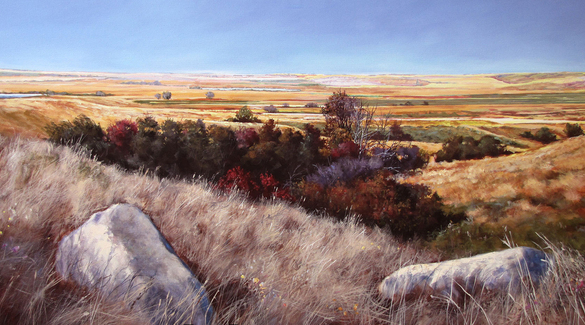 Time to Ponder - 2013 - by Carl Schlademan
Carl Schlademan
Carl Schlademan was born in Europe in 1940, but has lived and worked in Canada most of his life, taking up painting as a hobby after retirement from a career in retail. Painting was soon more than a hobby, as he became determined to achieve commercial success. Schlademan joined an art guild and spent five years attending workshops and dedicating himself to his practice before being accepted into the first gallery that he approached.

Schlademan has worked in a variety of mediums, preferring acrylics. His subject matter ranges from portraits and still lifes to landscapes and wildlife, with his paintings of lilies, pears, and wine bottles being his most well-known. Hambleton Gallery writes that Schlademan "has the ability to take a classical still life study and do a completely new contemporary take on it."

Schlademan often travels to paint in different settings. In addition to visiting parts of western Canada, Schlademan regularly visits San Jose, where he paints his large-scale water lily and lotus blossom works. A retreat to the Columbia Icefields with five other artists provided further inspiration for his work.

Schlademan's work has been exhibited across Canada and he is represented by galleries from Prince Edward Island to British Columbia. His work is part of private and corporate collections in Canada, the United States, South Africa, China, and Europe.

Carl Schlademan paints full-time and lives in Regina, Saskatchewan.