Saskatchewan Artist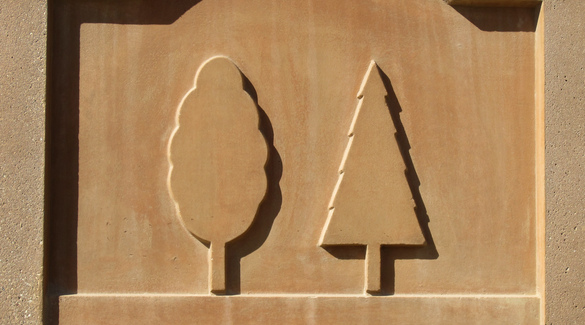 University Centre Exterior Reliefs (detail) - 1997 - by Richard Gorenko
Richard Gorenko
Richard Gorenko was born in Canora, Saskatchewan in 1954. He studied at the University of Saskatchewan in Saskatoon, receiving a Bachelor of Fine Arts in 1979, before moving on to the University of Dallas, where he earned a Master of Arts in 1980, and the University of Calgary, where he received a Master of Fine Arts in 1982.

Gorenko's career in teaching began at the Saskatoon Community College, where he taught printmaking from 1982 to 1983. Over the years, he has taught painting, drawing, and printmaking as a lecturer, professor, and artist-in-residence at a number of institutions, including the University of Saskatchewan (1982-1985), the University of Regina (1988-1992), the Saskatchewan Institute of Applied Science and Technology (Prince Albert, Saskatchewan, 1992), the University of Victoria (2001-2002), and the Alberta College of Art and Design in Calgary, Alberta (1995-present).

Gorenko's paintings and drawings are influenced by his experience of prairie life and landscape. Railways, highways, and elevators are common subjects in his work, which has been exhibited widely across Canada and in the United States.

Gorenko's work can be found in the collections of the Canada Council Art Bank, Alberta Foundation for the Arts, Edmonton Art Gallery, Dunlop Art Gallery (Regina), National Gallery of Canada (Ottawa), Saskatchewan Arts Board, MacKenzie Art Gallery (Regina), University of Dallas, Air Canada (Winnipeg), Husky Oil (Calgary), Toronto Dominion Bank (Edmonton) and the Claridge Collection (Montreal).

Gorenko lives in Calgary, Alberta, where he teaches at the Alberta College of Art and Design.