Saskatchewan Art Events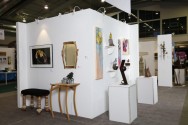 Prairieland Park
/
503 Ruth Street West
Saskatoon
Thursday March 21, 2019 - Sunday March 24, 2019
HomeStyles is Saskatchewan's premier home show, with information and displays on building, renovating and decorating your home -- all under one roof. Thursday, March 21 • 3 pm – 9 pm...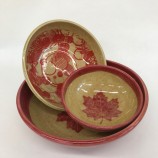 Albert Community Centre
/
610 Clarence Avenue South
Saskatoon
Saturday April 27, 2019 - Sunday April 28, 2019
Annual Spring Sale for the Saskatoon Potters Guild, held at the Albert Community Centre, at Clarence Avenue and 11th Street. Saturday, April 27th, 9:00 am to 6:00 pm Sunday, April 18th, 10:00 am to 4:00...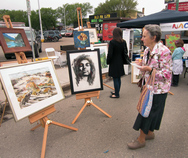 Cathedral Neighbourhood
/
13th Avenue, between Angus and Athol streets
Regina
Saturday May 25, 2019
Saturday May 25th, 10:00 am - 5:00 pm Street Fair with over 300 artisans, dozens of performers and a wide range of food booths stretching along Regina's 13th Avenue and adjacent streets. www.cathedralvillage.org ...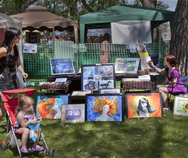 Moose Jaw Museum and Art Gallery
/
Crescent Park
Moose Jaw
Monday July 1, 2019
In Crescent Park adjacent to Moose Jaw Museum and Art Gallery, Monday July 1st, from 10:00 am to 4:00 pm. The gallery's largest annual fundraiser, Park Art brings together many dozens of artists and artisans...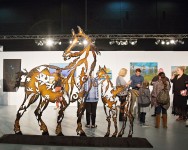 Canada-Saskatchewan Sound Stage
/
1831 College Avenue
Regina
Thursday September 19, 2019 - Sunday September 22, 2019
The 4th annual Art-Now Saskatchewan Fine Art Fair, a four-day celebration of Saskatchewan art from the province's premiere commercial art galleries. Thursday September 19 - 6:00 pm - 10:00 pm - Opening...