Saskatchewan Art Events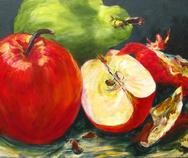 16 Cambridge Crescent
/
16 Cambridge Crescent
Saskatoon
Saturday August 18, 2018 - Sunday August 19, 2018
11th annual Art in the Garden show and sale of original paintings, pottery and photography in a Saskatoon residential garden setting. Saturday, August 18, 10:00 am to 5:00 pm Sunday, August 19, noon...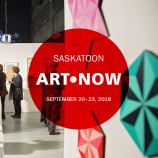 Prairieland Park
/
Prairieland Park - Hall E
-
503 Ruth Street West
Saskatoon
Thursday September 20, 2018 - Sunday September 23, 2018
The 3rd annual Art Now Saskatchewan Fine Art Fair, a four-day celebration of Saskatchewan art from the province's premiere commercial art galleries. Thursday September 20, 7:00 pm - 10:00 pm - Opening...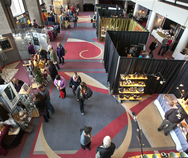 Conexus Arts Centre
/
200 Lakeshore Drive
Regina
Friday November 16, 2018 - Sunday November 18, 2018
Wintergreen is the Saskatchewan Craft Council's largest market, with the three-day event featuring a wide selection of high quality handcrafted work by over eighty craft and visual artists. Gifts of every...