Saskatchewan Art Events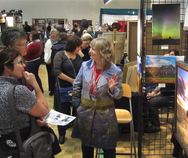 MacKenzie Art Gallery
/
3475 Albert Street
Regina
Saturday November 25, 2017
Saturday November 25th, 10:00 am - 5:00 pm. Holiday shopping with local artisans, at the MacKenzie Art Gallery, in Regina. This event is a fundraiser for the MacKenzie Art Gallery, and there is a $5...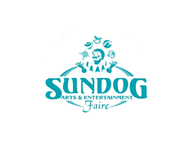 SaskTel Centre
/
3515 Thatcher Avenue
Saskatoon
Friday December 1, 2017 - Sunday December 3, 2017
Annual Sundog Arts and Entertainment Faire, at the SaskTel Centre, Saskatoon. Featuring over 200 artisans and specialty food producers from across Canada. Friday, December 1, 5:00 pm - 10:00 pm Saturday,...