Saskatchewan Art Events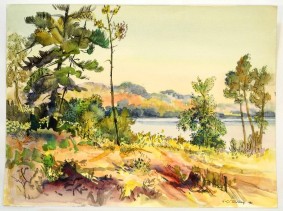 | | |
| --- | --- |
| Date: | Thursday June 11, 2020 - Saturday June 27, 2020 |
| | |
| --- | --- |
| Location: | Online at Saskatchewan NAC - www.sknac.ca |
Saskatchewan Network for Art Collecting is hosting its annual spring Saskatchewan Online Art Auction starting June 11th with bidding closing June 27th.
Bidding on this auction will be available through the Saskatchewan NAC DEDICATED AUCTION SITE and is fully accessible for buyers worldwide through the Invaluable platform.
Over 200 artworks will be on offer, including pieces by Ernest Lindner, Hans Herold, Dorothy Martin, Ernest Luthi, Maria Gakovic, Brandi Hofer and many others.
Alongside artworks consigned from Saskatchewan art collectors, the auction also contains artworks from several charities, including Creative Kids Saskatchewan, Regina Symphony Orchestra, and Grandmothers for Grandmothers Regina, Saskatchewan Writers Guild, Briarcrest College Scholarship Fund, and the MacKenzie Art Gallery.
Contact robin@sknac.ca or call 306-569-9102 to learn more about how to consign art and how to bid at this auction.
Pictured above is an untitled oil on canvas by North Battleford artist Allen Sapp.