Collector's Choice Art Gallery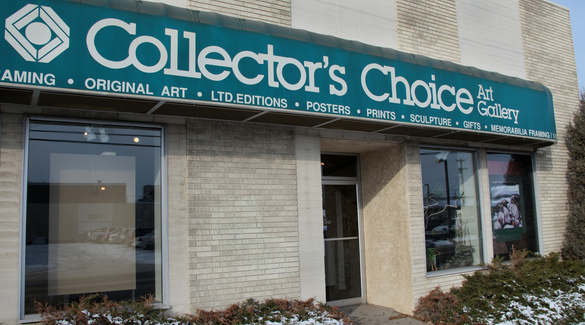 Established in 1979, Collector's Choice Art Gallery in Saskatoon is both a gallery and frame design studio. Collector's Choice is owned by Murray and Lissa Gruza, and is a member of the Professional Picture Framers' Association and a founding member of the Saskatchewan Professional Art Galleries Association.

Collector's Choice showcases the art of many Saskatchewan artists as well as national and international artists, and also features a collection of Inuit sculpture and estate art. The gallery carries a selection of over 30,000 fine art prints in its catalogue. Paintings, sculpture, and mixed media work are also represented in their collection. The gallery features changing exhibits which display pieces from this collection.
Collector's Choice Art Gallery
Connect With Us