American Children
SOLD OUT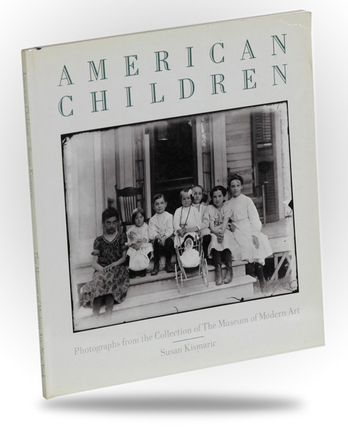 Photographs from the Collection of The Museum of Modern Art
Used - Soft Cover - 80 pages, 60 photos - 1980 First Edition from Museum of Modern Art - 28.6 x 31.1 x 1.6 cms
Good condition. Remainder mark along top, slight bend in front cover.
Includes photography by Harry Callahan, Larry Fink, Diane Arbus, Emmet Gowin, William Klein, Robert Frank, Walker Evans, Helen Levitt, and many others.
---
Images of used items in the NACstore are always photographs of the actual item being offered.
NAC Item Number: UB0229
Related Products
Two Pavillions
Museum and a Tent. For the Exploration of a Dark Continent
$3.95