The Spirit of Asia
$13.95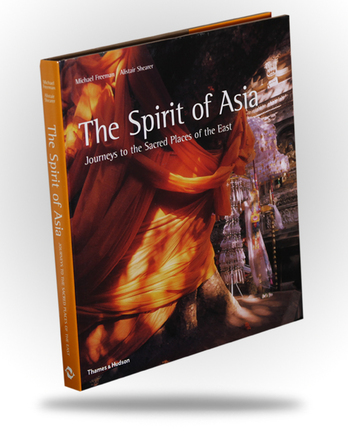 Journeys to the Sacred Places of the East
A nicely photographed collection of shrines, temple complexes and mountains in Asia.
Used - Hard Cover - 208 pages, published in 2000
10.7 x 10.2 x 1 inches
Excellent condition.
Original retail price - $60
Long-distance travel has opened the eyes of the West to the rich cultural heritage of Asian countries, and to the ability of their great belief systems to regenerate, refresh and renew. These sacred sites are seen as places of central importance, where heavenly and earthly energies are thought to intersect. Through the photographic odyssey undertaken by photographer Michael Freeman, this volume attempts to capture the power of the sacred places of Asia, both natural and man-made. The sites pictured in the book include hills, mountains, temple complexes and shrines.
Images of used books in the NACstore are always photographs of the actual book being offered.
NAC Item Number: UB0087
Related Products