Big Book of New Design Ideas
$12.95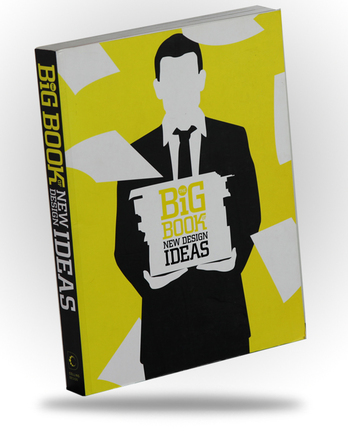 Big Book of New Design Ideas - From Harper Collins Design series
2005, Soft Cover, 384 pages, 8.5" x 11". Edited by David E. Carter.
Cover price is $35.00 US.
How do creative people create? Where do they get their ideas? For many, "brainstorm" sessions are a starting point. But huge numbers of creative people go through creative annuals or other books showing large amounts of work by top creative people. (Author David Carter calls this process "solitary brainstorming.") The Big Book of New Design Ideas was created for this specific purpose. Each piece was selected based on its potential to trigger an idea in the mind of the reader. Look at the logo section: you'll see a lot of different techniques there. Suddenly, you see a logo that "triggers" an idea. And that idea may have nothing at all to do with the one you just saw. That's pretty much how this book works. For everybody who uses the works of others to inspire their own ideas, this book is the one that should be on the shelf.
NAC Item Number: B0209
Related Products