Teach Yourself Visually - Collage & Altered Art
$14.95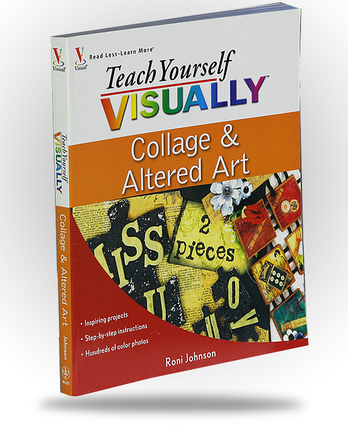 Collage and Altered Art - Inspiring projects, step-by-step instructions, hundreds of colour photos
Soft Cover - 224 pages - 2009 - 8" x 9"
Cover price is $25.99
Collage and altered art pull together elements from a wide variety of crafts to create one-of-a-kind pieces that truly reflect your individual style. This photo-intensive guide walks you through all the latest techniques, from aging paper and photos to working with image transfers, rubber stamps, fabrics, and more. Plus, you'll learn how to source inexpensive materials—as well as found objects around your home—to make everything from handmade journals and artist trading cards to decorative boxes, jewelry, and wall art.
Concise two-page lessons show you all the steps to a skill and are ideal for quick review
NAC Item Number: B0217
Related Products