Old Saskatoon City Hospital
$295.00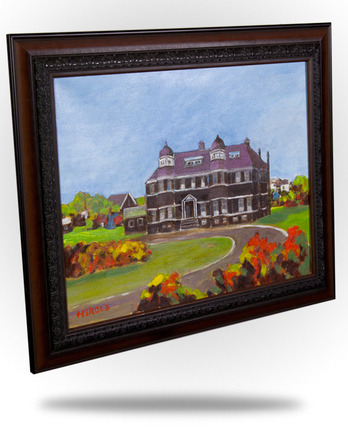 By Hans Herold (CANADIAN, 1923-2011)
OLD SASKATOON CITY HOSPITAL
SIGNED LOWER LEFT - TITLED VERSO
18" X 24", framed, painted in 2004
Artwork and frame are in excellent condition.

Provenance: Waddingtons Auction House to current private collection, Regina.
Illustrated in the hardcover book Happy Centennial Saskatchewan, poetry by David Bouchard and paintings by Hans Herold, and a copy of the book will be included in the purchase of of this painting.
This painting was part of the Our Town - Saskatoon exhibition in November 2013.
This item is PST-free.
Related Products
Leaf 2
by Artist of the Month Ljubica Fa-Hardi
$175.00