Saskatchewan Art News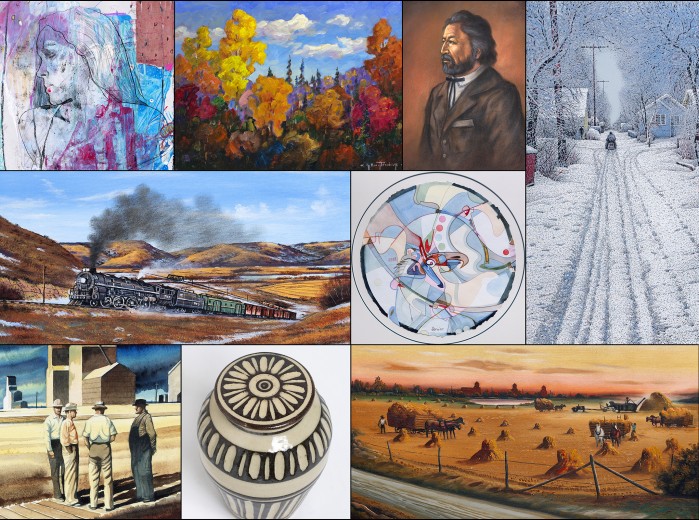 Saskatchewan Online Art Auction - Ends November 20th
The Saskatchewan Network for Art Collecting is hosting its annual fall Saskatchewan Online Art Auction, with over 300 Lots of Saskatchewan and Canadian art.
Bidding is open now and closes November 20h, via the DEDICATED AUCTION WEBSITE and the INVALUABLE auction platform.
Artworks on offer include pieces by Joe Fafard, Michael Lonechild, Ernest Lindner, Dorothy Knowles, James Henderson, Bob Millard, Sanford Fisher, George Buytendorp, John Lonechild, Dorothy Martin, Wilf Perreault, Maria Gakovic, Dmytro Stryjek, and many others.

Alongside the artworks on offer from Saskatchewan art collectors, there are nearly 100 pieces being auctioned on behalf of Saskatchewan charities, which receive 90% of the winning bid: Creative Kids Saskatchewan, Grandmothers 4 Grandmothers, Saskatchewn African Canadian Heritage Museum, Briercrest College Scholarship Fund, Indigenous Christian Fellowship, Cathedral Village Arts Festival, and Amakon Women Empowerment.
For more information visit our auction website, or contact us at robin@sknac.ca or 306-569-9102.

October 28, 2021