Saskatchewan Art News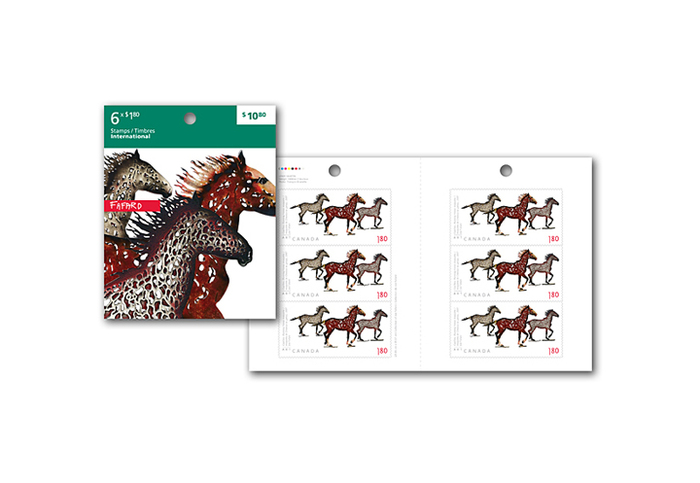 Joe Fafard Honoured with Three Stamps
Saskatchewan's Joe Fafard has been chosen by Canada Post as the 2012 Art Canada honouree, with three stamps issued February 23rd, featuring three of his sculptures.
In total, over 4 million Fafard stamps will be printed, with the domestic stamps featuring Fafard's popular bovine sculpture Smoothly She Shifted, the U.S. stamp depicting Dear Vincent, and the International stamp showing a galloping trio of Fafard's Capillery laser-cut steel horses.
Born and raised in the French-speaking community of Ste. Marthe-Rocanville, Saskatchewan, and currently a Lumsden area resident, Fafard was named an Officer of the Order of Canada in 1981, and he received the Saskatchewan Order of Merit in 2002 and the Lieutenant Governor's Saskatchewan Centennial Medal for the Arts in 2005. He also holds honourary doctorates from the University of Regina (1989) and the University of Manitoba (2007)
You can learn more about the Joe Fafard stamps at the Canada Post website.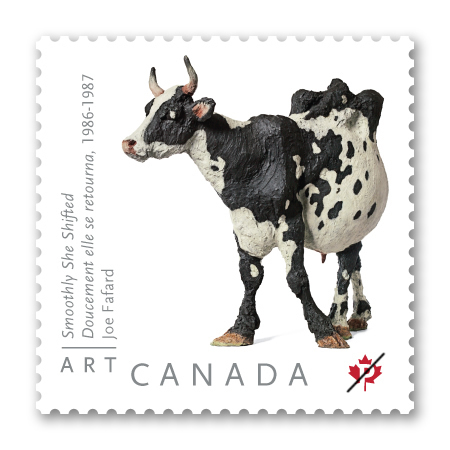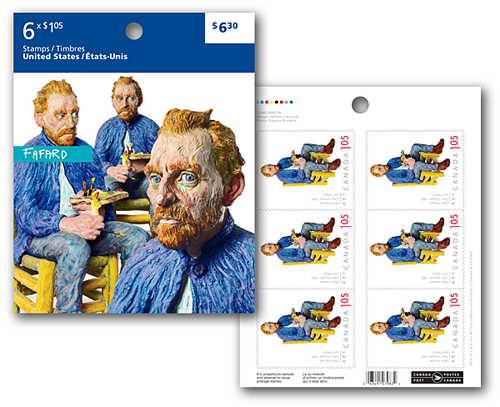 March 23, 2012