Saskatchewan Art News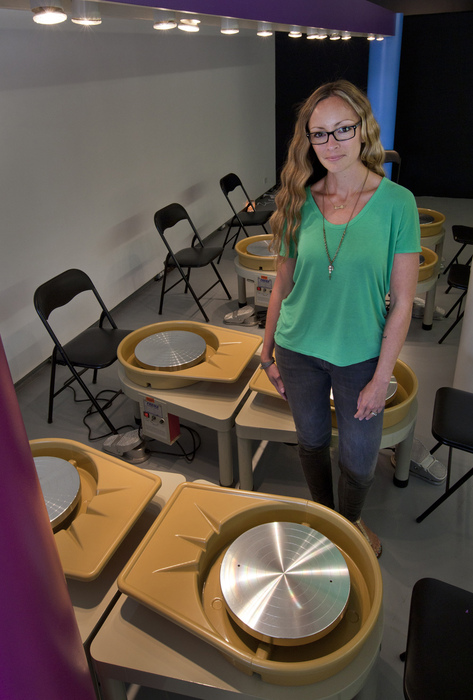 New Art School and Studio Opens in Regina
A new art school and studio has opened in Regina.
Located in the Cathedral Neighbourhood at the edge of Regina's downtown, Cathedral Art School and Studio offers a variety of classes including drawing, painting and pottery to students of all ages and skill levels.
As well, artists can book the studio and use the space for their own use.
School owner and art teacher Carla Lorence said she saw a need for a space where artists could go and work.
"As an artist, I alway painted on my kitchen floor, which is not ideal," said Lorence, who also does acrylic painting and ceramics. "So to have a studio space where artists can come and work is, I think, important and definitely something that's needed in the city."
Lorence, who has been an art teacher with the Prairie Valley School Division for close to 11 years, will use her studio to teach art to home-schooled children during the week. "Since I'm very familiar with the arts education curriculum, I'll be able to teach grade appropriate homeschool classes based right on the Saskatchewan Education Curriculum," said Lorence.
"I have been really overwhelmed with the response," said Lorence, adding she has received a lot of emails from Reginans expressing their support for the school and studio.
More information can be found at the Cathedral Art School and Studio website.
August 05, 2013