Saskatchewan Art News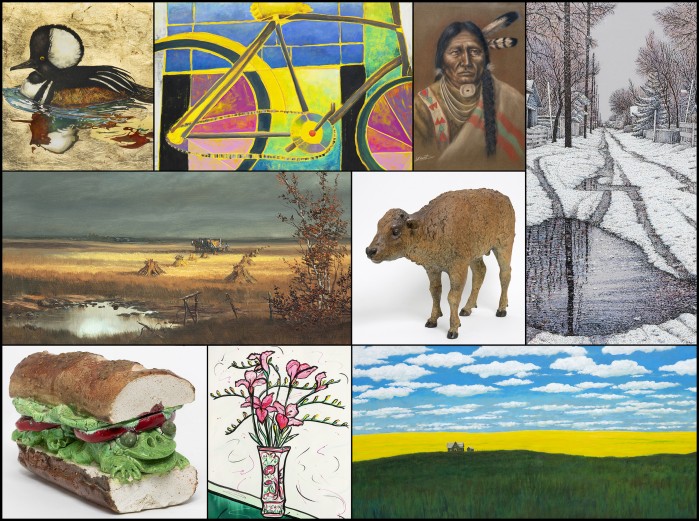 Saskatchewan Online Art Auction ends October 29
The newest online art auction from Saskatchewan Network for Art Collecting is on now and ends Sunday, October 29th. This annual fall Saskatchewan Online Art Auction has over 300 Saskatchewan, Canadian and International artworks.
Bidding is available via our DEDICATED AUCTION WEBSITE and the INVALUABLE auction platform.
Among the artworks on offer from Saskatchewan collectors and institutions, there are also many pieces being auctioned on behalf of Saskatchewan charities, including Cathedral Village Arts Festival, Creative Kids Saskatchewan, Grandmothers 4 Grandmothers, and the Prairie Mentoring Centre.
Artworks include pieces by Joe Fafard, David Thauberger, James Henderson, Anne Meggitt, George Buytendorp, Jack Sures, Ernest Luthi, Melody Armstrong, Dmytro Stryjek, Hans Herold, Kathy Bradshaw, Jeannie Mah, Cecil James, Joe Tapaquon, Brandi Hofer, Denyse and Rod Simair, and many more.
For more information on how to register and bid, contact us at robin@sknac.ca or 306-569-9102, or visit our DEDICATED AUCTION WEBSITE.
October 05, 2023