Saskatchewan Art News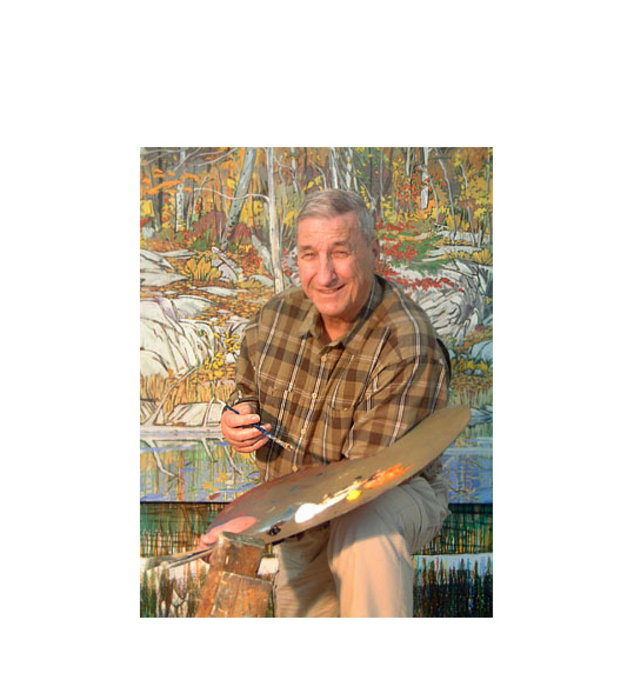 Regina Five Artist Ted Godwin Dies at Age 79
Acclaimed Regina Five artist Ted Godwin has died in Calgary, Alberta, in the early morning of January 4th, after suffering a heart attack two months ago. He was 79.
Born in Calgary, Godwin moved to Regina in 1958 and began teaching at the Regina campus of the University of Saskatchewan in 1964. In the early 60s a group of artists became known as The Regina Five after receiving national attention for their avant garde use of abstraction in painting. The group was celebrated with an exhibition at the National Gallery of Canada in 1961, which put Canada in the spotlight of the abstract movement that was centred in New York, and which also raised Godwin, Art McKay, Kenneth Lochhead, Ronald Bloore and Douglas Morton to international acclaim.
Godwin received numerous awards and honours for his work, including membership in the Royal Canadian Academy of Arts (1974), the Queen's Silver Jubilee Medal (1977), and an honorary degree from the University of Regina (2001), and the Alberta College of Art Award of Excellence (2001). In 2004, he was named an Officer of the Order of Canada.
His books include Lower Bow: A Celebration of Wilderness, Art and Fishing (1992), Ted Godwin: The Tartan Years 1967-1976 (1999), and Messages from the Real World: A Professional Handbook for the Emerging Artist, (1999), which won a Saskatchewan Book Award for publishing in education.
The photograph of Ted Godwin is courtesy of www.tedgodwin.com
January 04, 2013