Canadian Photography 1839-1920
$5.95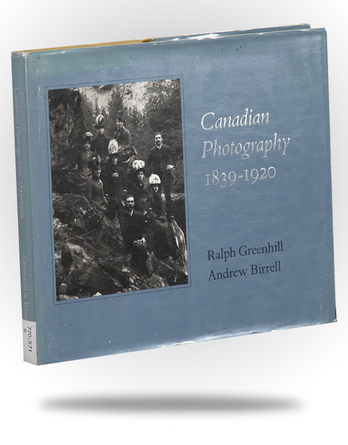 Canadian Photography 1839-1920
Used - Hard Cover - 183 pages - 1979 - Ex-library book, with stamp on frontispiece, library cover, library labels on spine and back - pages are in very good condition.
By Ralph Greenhill and Andrew Birrell.
A history of photography from 'The New Art of Sun Painting' to the first two decades of this century. From contemporary books, journals and manuscripts, the authors have compiled a fascinating account of the early processes and of the Canadian pioneers of photography. Profusely illustrated with black and white photographs.
---
Images of used items in the NACstore are always photographs of the actual item being offered.
NAC Item Number: UB0265
Related Products