Art in Bloom
$6.95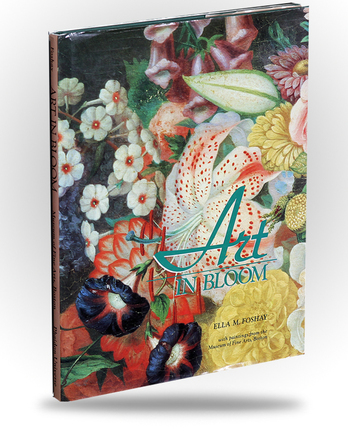 Phaidon Universe Press - 1990
Hard Cover - 80 pages - 1990 - 12.2" x 10"
Used - Very Good Condition - Dust Jacket shows some wear
A visual extravaganza celebrating flowers in art, the illustrations are taken from the collection of the Museum of Fine Arts, Boston. From the beginning of time people have been enriched by their experience and observation of nature and inspired to "imitate" nature in a variety of media - from primitive cave paintings to sentimental Victorian miniatures to the sophisticated oils by 20th century artists Geogia O'Keeffe. "Art in Bloom" illustrates some of the treasures of this genre found in the works of such European and American masters as Jan van Huysman, Claude Monet, Edward Hopper, Pierre August Renoir, Henri Fantin-Latour, John Singer Sargent, Berthe Morisot and Charles Sheeler. Complementing over 40 superb reproductions of paintings in oil and watercolour, the text explores the history of flowers in art.
---
Images of used items in the NACstore are always photographs of the actual item being offered.
Related Products