Parsons Dietrich Pottery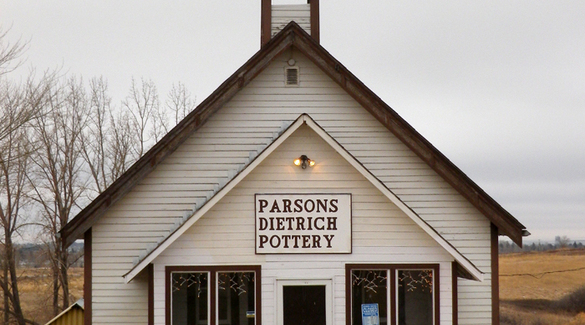 Founded in 1980 when artists Wendy Parsons and Zach Dietrich purchased a small former church in Moose Jaw, Parsons Dietrich Pottery features the work of both artists.

The artists work collaboratively in the studio/gallery, as Dietrich wheel throws the pottery, while Parsons adds hand-built features to the work. The gallery specializes in custom dinner sets and individual orders and also displays a variety of functional and decorative pottery, as well as large sculptural murals. Parsons Dietrich Pottery features a gas fired kiln as well as a co-operative wood fired kiln.

Each year, Parsons Dietrich Pottery holds special open houses on Mothers' Day and during the Christmas season; all customers who attend receive a free piece of pottery.
Artists Represented
Connect With Us